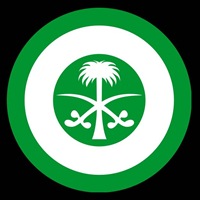 King Saud University's Prince Sultan Advanced Technologies Research Institute (PSATRI) on October 3, 2012, received a delegation from the Royal Saudi Air Force, representing the Saudi Ministry of Defense.
The visit was part of KSU's efforts to build solid relationships with the government sector.
The military delegation, headed by Colonel Khalid Al-Zahrani, was received by PSATRI board member Dr. Saleh A. Alshebeili. The visitors toured the facility and were shown a film highlighting PSATRI's achievements and ongoing projects.
Afterward, Dr. Alshebeili expressed hope that the two groups will continue mutually beneficial relations.
PSATRI focuses on advanced military research in Saudi Arabia and is capable of fulfilling the most demanding military requirements and carrying out top-notch research in that area in support of national defense. The institute includes several specialized research laboratories and is involved in communications and networking, electromagnetic imaging, millimeter-wave and infrared sensors, and intelligence systems research.
PSATRI was organized to offer, through strategic partnerships and modern technology, hands-on experience and partnerships with the private and military sectors, as well as to afford educational opportunities for KSU students.
PSATRI is an independent scientific organization of the Saudi government. It was founded by King Saud University and the Royal Saudi Air Force (RSAF) and obtained the approval of the Minister of Defense in 2008.
Related News