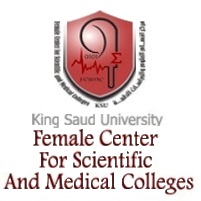 Dr. Fatmah Jamjoom, Vice Dean for Student Affairs at King Saud University's Female Center for Scientific and Medical Colleges, recently visited the Female College Studies Center.  The visit was to tour and assess all the colleges and facilities of the center, and she was accompanied by Dr. Nawal Alarfaj and Dr. Meryam Tyrkestani, vice dean of Academic Affairs, College of Science.
Dr. Jamjoom first paid a visit to the Disabilities Services Center (DSC) where she met with Dr. Sahar Al-Khashrami, director of the DSC and also an associate professor of special education.  Dr. Khashrami said that the first special education department was established by KSU 25 years ago and that a variety of departments have since been added to improve standards for KSU's special education graduates.  Time was also spent with students of the center, listening to complaints, compliments, ideas and suggestions.  Dr. Jamjoon promised to do her best to provide what is required to create a perfect environment for not only the center, but for all KSU students.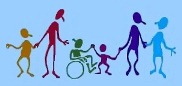 Dr. Jamjoom then visited the College of Law and Political Science and met with vice dean Dr. Noura Al-Fayez to discuss any needs of the college. The Arab News recently applauded the Ministry of Higher Education's decision to develop a political science department for women in Saudi universities and King Saud University will be the first such program ever in Saudi Arabia.
From there, she went to the College of Education to meet with Dr. Sara Al-Arainy and the two  discussed the transition of the college from the Olaysha campus to KSU's new female center on the main campus.
Earlier this year, Dr. Jamjoom was appointed Vice Dean of Female Student Affairs, but has been a highly-respected educator and administrator at KSU since 1981.  She has served as a professor in the Department of Mathematics, dean of the Mathematics Department, and dean of the Center of Women's Science and Medical Studies.  She is considered one of Saudi Arabia's premier experts in mathematics, and has been an invaluable advisor to students requesting her to review research projects and asking for advice on career choices.  She has participated in many conferences and councils and has represented KSU and the Kingdom in several major international delegations.
Related News