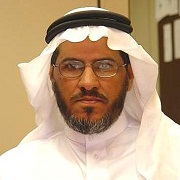 Professor Khalid Alhumaizi made a presentation on the King Saud University Sustainable Energy Technologies Center (SET) at the International Gulf Forum held last September in Sydney, Australia.
The conference entitled "Fostering Relations and Sharing Expertise"was hosted by the University of Sydney.
Professor Alhumaizi, dean of KSU's College of Engineering, also took time to outline the programs, institutes, research centers, and research chairs at the KSU college he supervises.
The one-day forum attracted representatives from Australia and 11 Gulf Cooperation Council (GCC)  universities and institutions to discuss a wide range of mutual interests including food and water security, energy, health, Islamic finance, robotics,  support for international students from the Gulf region and women's leadership role in science, business and education.
"Australia is keen to forge a better relationship with the Gulf States," said Michael Yabsley, chief executive of the Australia Gulf Council. He set the tone for the forum, however, when he called for an end to the culture of "suitcase bankers," expatriates who are only prepared to make a temporary commitment to the region. "We need to do better than that," he stressed.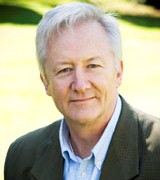 Professor Stephen Garton, University of Sydney provost, said the bilateral relationship with the GCC countries was crucial for both New South Wales and Australia. He said his university had more than 200 students from the GCC, but "there is much more that we and other Australian universities could be doing to drive the innovation agenda that will enhance the economies of both regions."
There are 11,000 students from Saudi Arabia studying in Australia, courtesy of the King Abdullah Scholarship Program, and they represent the majority of the 200 GCC students at the University of Sydney. The Australian university has ongoing joint relations  with King Saud University in health and education subjects, and collaborates frequently with King Abdullah University of Science and Technology (KAUST) and Saudi Aramco.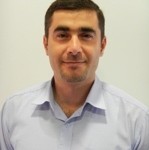 An informal relationship was formed earlier in 2012 when Dr. Ali Abbas, senior lecturer and director of the Laboratory for Multiscale Systems, the School of Chemical and Biomolecular Engineering at the University of Sydney, visited KSU. He toured the Sustainable Energy Technologies Center and met personnel in the engineering department. It was Dr. Abbas's visit that led to Professor Alhmaizi's invitation to attend the Gulf Forum and to make his presentation on the SET Center.
"I had two goals for the trip," Dr. Alhumaizi, "clean energy research and the Mechatronics program in the Mechanical Engineering School at the University of Sydney."
Mechatronics is a relatively new course that integrates the separate fields of mechanical, electronic, computer, software and systems design to prepare students for complex technical challenges of modern industry. The University of Sydney has a research center in robotics and mechatronics that is one of the leading centers in the world.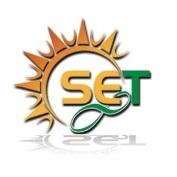 Dr. Alhumaizi arrived early in Sydney to meet with the dean of engineering faculty and information technologies, as well as with Dr. Abbas and Professor Tony Vassallo, Delta Electricity Chair in Sustainable Energy Development, School of Chemical and Biomolecular Engineering and other faculty members in engineering and information technology. He also toured engineering laboratories and discussed possible ways to collaborate on clean energy research. Dr. Alhumaizi expects the University of Sydney to submit a proposal in the near future.
Although it may appear counterintuitive, Dr. Alhumaizi explained, Australia and Saudi Arabia actually have similar interests in striving for alternative sources of energy. Each has an abundant fossil-based source of energy – coal and oil, respectively – but will need to incorporate new mixed energy sources to deal with pollution and future increases in consumer and industrial demand.
Dr. Alhumaizi also hopes to work with Dr. Salah Sukkarieh, director of research and innovation at the Australian Centre for Field Robotics and professor of robotics and intelligent systems at the University of Sydney, and to assist others at the center to establish a program on mechatronics and robotics at KSU.
Some University of Sydney Engineering College faculty members, including the Dean, plan to visit King Saud University in about four months to continue the discussion on clean energy and mechatronics.
The Gulf Forum may become a regular occurrence, depending on the interest of the academic groups and how their partnerships are developing, according to Sandra Margon, University of Sydney International Development Manager, Europe and the Middle East. Dr. Alhumaizi has suggested that a future forum could be hosted in Riyadh.
Related News