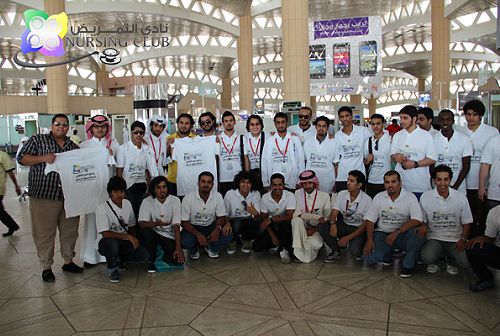 The Nursing Club, a KSU student organization, continues its efforts to spread its culture of service via voluntary programs and cultural activities. The Club is guided in this effort by the Deanship of Student Affairs represented by Dean of Students Affairs Dr. Tarek Al-Rayes and Vice Dean Fahad Al-Qurainy.
The Club recently undertook the Voluntary Hajj Program to assist pilgrims in Mecca, in cooperation with the Saudi Red Crescent, which prepared the program for male and female volunteers.
The male volunteers were distributed in various holy sites, while the female volunteers attended to pilgims in the Holy Mosque between October 20 and 31.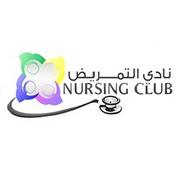 The Nursing Club action team, headed by program leader, student Nayef bin Hamdi Alanzi, had started equipping and preparing weeks before the start of the program. These preparations included coordination with the Saudi Red Crescent, securing accommodations and ensuring that all the needs of the volunteers were met.
The Club also organized a first-aid training workshop for volunteers participating in the program in College of Dentistry's VIP lounge, to be able to assist Hajj pilgrims in need of medical assistance.
The program was a success, according to an official of the Red Crescent. He expressed gratitude to the KSU Deanship of Student Affairs for encouraging members of the Nursing Club to participate, allowing the Saudi Red Crescent to better serve the needs of millions of Hajj pilgrims.
The volunteers provided assistance in some 1500 cases which ranged from fainting, epilepsy, burns, asphyxiation.
At the end of their Mecca soujourn, the male and female volunteers received certificates of appreciation and recognition from the Saudi Red Crescent, while the Student Affairs Deanship presented Alanzi with a memorial shield. On behalf of all the volunteers, Alanzi than thanked the Saudi Red Crescent for their courtesy and cooperation during the program.
Related News