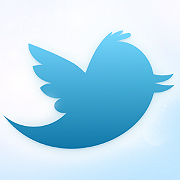 The Student Activities Committee in King Saud University's Department of Educational Technology recently held a meeting entitled Twitter: Road to a Wider World.
This meeting, held in KSU's Fatima Al-Zahra Hall, addressed possible uses of Twitter in achieving societal contributions and reviewed some of the initiatives and experiences of the revolutionary communication process.
According to recent statistics, Saudis are the fastest growing group on the social networking website Twitter, with an increase estimated to be 300 percent. Twitter is experiencing an unprecedented increase across the Middle East, but Saudi Arabia has the highest use among the region's countries according to Twitter's CEO Dick Costolo.
"Twitter is seeing some of its most torrid growth in the Middle East," Costolo told the Los Angeles Times in California. "Saudi Arabia is the fast-growing country with last month's 3,000 percent increase.
Prince Walid bin Talal of Saudi Arabia has taken a $300 million stake in the social media start-up Twitter, adding an emerging brand name to an international investment portfolio that largely includes established giants like Apple and Citigroup.
Preparatory Year student Sarah Al-Homaidan provided a video presentation and told the audience about her experience with "Friends of Reading" which started with a tweet and eventually attracted 21,000 visitors who responded to the theme of "Tell Us about What You Have Read.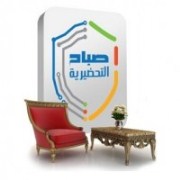 Samira Al-Utibi, a blind student from KSU's College of Languages and Translation related how Twitter can be used by the blind, through the use of smart devices such as the voiceover capability in the I Phone and the procedure to turn tweets into writing.
Nouf Abdullatif AlHuzami, a lecturer in KSU's in KSU's College of Arts, Media and Communication department said: "Our life is akin to a letter to society. Twitter is part of life and should be activated as an effective method in developing society. Our greatest goal should be to call to God. Our participations should not be haphazard."
Dr.  Amani Al-Shaalan, from the Preparatory Year Deanship, talked about her experience using  the # Symbol, called a hashtag, particularly the hashtag #Ksakeer. She said this project began as a simple idea: establishing a link between the needy and the benefactors.
The endeaver developed into a virtual humanitarian association, channeling voluntary effort for speed and coordination. She also discussed the spinoffs of #Ksakeer, which is an awareness program to offer volunteering opportunities and giving free advertising space to any creative female producing handicraft in return for training the needy on the manufacture of such craft.
Sumayyah Al-Muhayya, from Al-Imam Mohammad Ibn Saud Islamic University, described the commercial benefits of Twitter. Initially, she had a small business called BoonGifts, but while she was confident of the concept and proud of the product, she had no vehicle to promote the business. Twitter, however, ultimately made it easy to reach the target audiences and follow up on transactions.
Dr. Abdulmajeed Albanyan, KSU's dean of KSU's Preparatory Year, said that Twitter should be used in teaching because the young generation is attached to technology, social networks and equipment. As an example, Dr. Albanyan cited the success of the Khan Academy website which features a data bank on educational movies. The dean said this emphasizes the importance and effect of technology on the new generation.
Dr. Albanyan added that his technology is more efficient than the traditional teaching method.
Latifah Alateeq, lecturer in KSU's Department of Educational Technology, related her experience using Twitter to stay updated in the field of educational technologies by following up on the International Society for Technology in Education (ISTE). She said she was able to adopt some ideas and implement them, and used Twitter for opinion polls. She published the best Tweets in the Horizon Journal of the Saudi Association for the Educational and Psychological Science (GESTEN).
Dr. Reem Alukaiban, deputy dean of the Student Affairs deanship for girl students suggested that the meeting  be followed by a workshop to establish recommendations for ethics of dealing with technology
Wael Albassam, Development and Marketing Corporate HR Manager of Zamil Industrial said that Twitter offers a significant opportunity for humanity and can improve short reading skills and data transfer. He said his experience in conducting human resource workshops was successful and efficient. Training workshop's topics, he said, varied between CV construction, personal interviews, verbal and speech communication and the effect of the work relationship environment on the employee's success.
Twitter is an online social networking service and micro-blogging service that enables its users to send and read text-based messages of up to 140 characters, known as "tweets."
Twitter was created in March 2006 by Jack Dorsey and launched that July. The service rapidly gained worldwide popularity, with more than 500 million active users as of 2012, generating more than 340 million tweets daily and handling more than 1.6 billion search queries per day. Since its launch, Twitter has become one of the top ten most visited websites on the Internet, and has been described as "the SMS of the Internet."
Related News