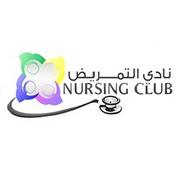 King Saud University's Nursing Club and Social Responsibility Club celebrated World Diabetes Day on Wednesday, November 14, 2012.  The event and exhibit was held in the Riyadh Sahara Mall and was titled "The Health of Your Body Is in Your Blood Sugar."
The exhibit area in the Mall was equipped with a complete clinic and the Nursing Club provided instructional flyers and brochures about diabetes, in cooperation with the Saudi Charitable Association of Diabetes.  During this event, the Nursing club offered free blood sugar level and hypertension checks for interested visitors along with information on recognizing the symptoms of diabetes.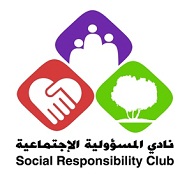 The two Clubs gave instructions to diagnosed diabetics on methods of testing their own blood sugar level and also distributed blood sugar monitoring machines to those who expressed an interest.
World Diabetes Day (WDD) was created in 1991 by the International Diabetes Federation (IDF) and the World Health Organization in response to growing concerns about the escalating health threat diabetes now poses. It became an official United Nations Day in 2007 with the passage of United Nations Resolution 61/225.  It is celebrated every year on November 14, which is the birthday of Frederick Banting, who, along with Charles Best, collaborated on the idea which eventually led to the discovery of insulin in 1922.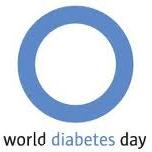 The WDD campaign is led by the IDF, whose executive offices are located in Brussels, Belgium.   The IDF consists of over 200 national associations located in 160 countries, and provides many services to its member associations which include millions of people involved in diabetes advocacy and awareness.
There were 11 participants from KSU in this event.  Seven were from the Nursing Club, including:  Club president Nayef Hamdi Alanzi; head of the Club's financial and administrative committee, Zayed Salem Al-Omari; head of the Club's public relations committee, Fayez Faleh Al-Shahrani; head of the Club's electronic support committee, Naif Farhan Alanzi; head of the Club's logistical support, Abdumajid Askar Alanzi; deputy of the female media committee, Bandar Ayedh Al-Qahtani; and member of the logistical support committee, Mohammad Abdulaziz Al-Mansur.
 The four Social Responsibility Club participants were Abdul-ilah Ali Al-Mreji, Abdul-Rahman Al-Yabes, Yusuf Al-Masud, and Nawwaf Al-Zahrani.
Related News