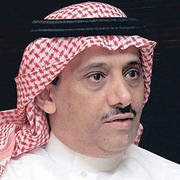 King Saud University Rector Dr. Badran Al-Omar opened the KSU 2030 strategic plan workshop, titled "A Review of Developmental Action," on Tuesday 13th November,2012.  The workshop was organized by the Deanship of Development in the University's Vice Rectorate for Development and Quality.
 In his opening address, Dr. Al-Omar stated that KSU is moving forward in its

quest of achieving its strategic vision which is "To be a world-class university and a leader in developing Saudi Arabia's knowledge society."  He indicated that KSU intends to be a world leader and distinguished in the modern educational society.  Acknowledging that this could be a difficult challenge, he also indicated that the drafters of the Strategic Plan feel confident in KSU's ability to achieve this challenge.
 Dr. Al-Omar stated that strategic planning is vital for KSU in its drive to achieve goals and also for institution members to believe in and participate in the work toward achievement of the organizational goals.  It is also important due to KSU's place in society and the commitment to make a difference in the Kingdom.
 Activation of the strategic plan was the result of the collective efforts by many individuals, but the implementation of the work toward the objectives and initiatives is the responsibility of everyone at KSU.  Dr. Al-Omar thanked the Vice Rectorate for Development and Quality, led by Dr. Fahad M. Alkolibi, for his efforts in organizing and implementing such an ambitious plan.
Related News