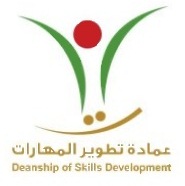 The Sixth Annual Foundation Course for new King Saud University faculty members was held in October.  This training course, presented by the Skills Development Deanship and attended by Rector Dr. Badran Al-Omar, is designed to prepare faculty for their positions with KSU.
Dr. Abdulaziz Al-Othman, Dean of Skills Development, said, "Rector Al-Omar is very concerned about the development and advancement of KSU faculty.  Therefore, this Foundation Course to prepare new faculty is among the most important initiatives undertaken for the professional development of faculty members.  This training program positively impacts the performance and efficiency of faculty members and contributes to the optimization of their educational and research efforts."
The Foundation Course familiarizes new KSU faculty members with the university's developmental vision, helping the faculty to adjust to their educational position both practically and psychologically.  The program targets not only those who are new to the teaching profession, but also faculty new to KSU with previous teaching experience at other universities.
The training is designed to assist in reducing the anxiety that might hinder a new faculty member from comfortably participating in activities and university functions.  The program also introduces and familiarizes new faculty to the university research programs and other services so they will be able to effectively utilize these services.
The course is divided into two parts, one consisting of lectures, and the other consisting of open panels, training programs, and workshops for teaching skills development.  New faculty is expected to attend 36 hours in this training foundation program.
During this training, Dr. Abdullah Al-Salman, Vice Rector for Academic and Educational Affairs, delivered a lecture titled "The Strategic Plan for Teaching and Learning."  In this lecture, he described how to achieve distinction and quality for the university's academic programs, how to fulfill the university's strategic objectives, and how to bolster the interactive educational procedure between faculty and students.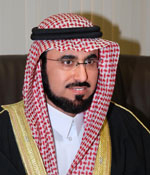 Dr. Al-Salman said these objectives require the development of teaching and learning strategies along with keeping in close touch with evolving methods and rapidly changing developments in the teaching environment.  The ultimate goal is to offer excellent academics to the university's students to prepare them to not only graduate, but and to be capable of actively and responsibly coping with our changing world.
Dr. Al-Salman added that this warrants the support and encouragement for faculty members to achieve distinction in teaching and learning, and also the provision of excellent academic programs complying with the highest academic and professional standards, focusing on the student and providing the encouragement to be creative and gain distinction in their endeavors.
Related News