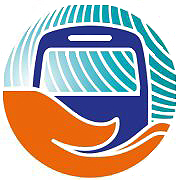 In October, the Prince Mohamed Bin Naif Chair for Traffic Safety Research in King Saud University participated in the First International Conference for School Transportation, a three-day event broken into six sessions.
The conference, which took place in the Riyadh Exhibition Center, adopted the theme: Driving Change, Delivering Improvement.
The Chair opened the conference with arguably the most comprehensive session, presenting a nine-point paper jointly prepared by the KSU Naif chair and the Traffic Authority. The paper, entitled "Improving the Traffic Safety System of School transportation" was presented by Dr. Hany Hassan, a KSU assistant professor for transport engineering, and Col. Dr. Ali Al-Rashidi, director of traffic safety in the Traffic Authority.
Dr. Hassan explained how to create an integrated system for traffic safety in school transportation, citing nine points:
The paper featured a brief description of the traffic safety problem related to school transportation and supported by a tabulation of the Kingdom's road accident statistics, separated according to the types of vehicles and compared to statistics in advanced countries such as the United States;
It reviewed transportation methods used in transporting Saudi students and the ratio of their use by students, according to a categorized traffic count of Riyadh schools;
It discussed the most influential factors in the students' choice of school transportation and how to encourage them to use school busses to improve traffic safety and reduce traffic jams;
The paper addressed means of improving school bus transportation systems in the Kingdom, comparing them to the area's American situation;
It reviewed the available traffic control tools that can be used to improve the security of students going in and out of the school;
The paper considered results of a Riyadh school bus drivers referendum;
The paper addressed the role of government offices in charge of the Kingdom's school transportation safety, the role of each office and the necessity for them to be in complete compliance in their roles;
The Paper considered the best means to raise traffic awareness among school students;
The paper reviewed the most prominent results and recommendations suggested in attaining school transportation safety in the Kingdom.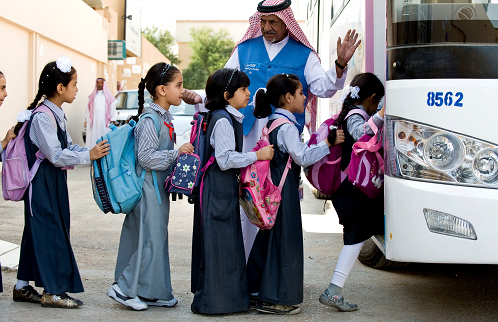 The conference included public and governmental workshops, as well as a global exhibition of vendors operating in the school transportation market, including displays of the latest technologies from buses, bus components and on-bus technology to software used for management of school transport data and functions.
Foreign experts who spoke during the conference included Anna Anund and Andrea Wretstrand from Sweden, William Pagot from France, Martin Nolan from Ireland, Chris Sullivan from New Zealand, Steve Doel and Peter Hallsworth from Great Britain and John Corbally and Sheryl Lazarus from the United States.
The Prince Mohamed Bin Naif Chair for Traffic Safety Research in King Saud University was established in April 2011 and is taking a proactive approach to enhancing road safety in the Kingdom.
Related News