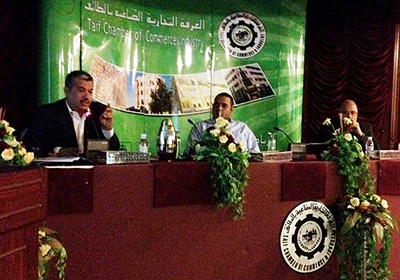 A scientific team from King Saud University's Bee Research team recently made a three-day tour in the Kingdom's Taif and Tihamah regions to inspect bee farms and offer beekeepers technical advice.
Team members, under the direction of Ahmed Al-Khazim, supervisor of  Chair of Engineer Abdullah Ahmad Bagshan for Bee Research, conducted a series of lectures involving winter management of bee farms. The lectures were given by Bee Chair coordinator Dr. Yehua Al-Attal and Dr. Abdel Salam Anwar Mohammad Hassan  in the Taif Chamber of Commerce and Industry.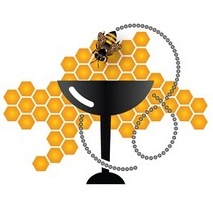 Topics included bee nutrition and diseases, with emphasis on the effect of the Varroa destructor, an external parasitic mite that attacks honeybees throughout. The infection and subsequent parasitic disease caused by Varroa mites is called Varroatosis.
Treatments dealing with Varroatosis, a disease prevalent throughout most of the world, have had limited success.
At the end of the tour, team members took bee samples to check for possible diseases and took honey samples to analyze.
The KSU Bee Chair of Engineer Abdullah Ahmad Baqshan for Bee Research was established in February 2009 and has been frequently recognized for its services to the community. The chair has advised beekeepers on means to increase honey production, how to better protect their bees from pests and introducing them to additional products they can attain from their honey yield.
Related News