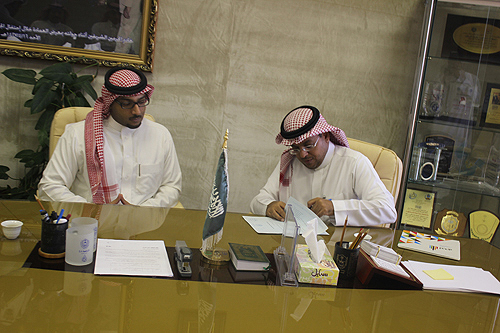 Earlier this month, King Saud University officials procured the services of an advertising firm to organize and promote university competitions. The agreement is part of the Deanship's mission to develop a vibrant sports culture throughout KSU. A contract was signed by Dr. Tareq Al-Rayes, Dean of Student Affairs, and Mr. Khalid Saggaf, Business Development Manager at CITRUS Advertising Agency, who will provide the advertising and publicity needed to make competitions succeed.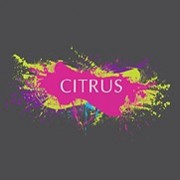 Dr. Al-Rayes called the agreement a step in the right direction for the Deanship, as it shall provide young Saudi students and student organizations invaluable resources needed to organize sports events. He noted that his Deanship of Student Affairs has covered expenses for sports competitions  in the past, but with this agreement, Citrus will include additional funding to support student events.
Mr. Mohammad Al-Khreiji, Citrus Director of Public Relations, said that the agreement is an important part of KSU's strategy to nurture a sports culture among KSU students, tapping into their competitive spirit and passion for sports  and better informing students of the many opportunities for joining clubs and participating in events and competitions. Indeed, many of KSU's 62,000 students and employees are already participating in the university competitions; in light of the KSU/Citrus agreement, however, the numbers of participants will rise significantly.
Mr. Al-Khreiji added that the agreement is an indication of KSU's work toward obtaining partnerships with both private and government organizations. KSU's Deanship of Student Affairs and student organizations will have the opportunity to observe the promotional campaign executed by the Citrus Advertising's, and begin applying these methods in the future.
Also present for the signing ceremony were Dr. Abdulaziz Al-Khalid, Supervisor General of the Saudi Directorate of Sports Affairs and Mr. Khalid bin Mohammad Al-Ammar, head of public relations and investment for the Directorate.
Related News