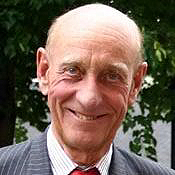 The King Saud University (KSU) College of Medicine's Obesity Research Center recently hosted internationally renowned liver expert Professor Roger Williams, a professor of hepatology, director of the Institute of Hepatology at the University College London (UCL) Medical School and consulting physician at UCL Hospitals.
Professor Williams, whose visit November 3-5 is his third in the past few years, is one of the most prestigious experts in liver diseases worldwide, according to Dr. Assim A. Alfadda, director of the Obesity Research Center and associate professor of internal medicine, endocrinology and metabolic diseases at KSU. Dr. Williams has published more than 2,500 scientific articles and book chapters in his area of expertise and has been the recipient of several awards from distinguished international scientific societies.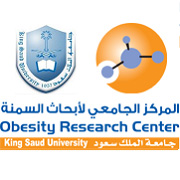 Professor Williams' visit to the College of Medicine included a lecture on advances in hepatitis B and C management, and he met with faculty members from King Saud University and King Fahd Medical City. He also has met with researchers and students and has discussed practical steps toward hosting KSU students so they might conduct the practicum part of their PhD. projects at his institute in the United Kingdom.
The visit also marked a critical phase in the commencement of a collaboration between a research team from the Obesity Research Center, KSU's Program of Biomarkers Research and King Fahad Medical City and Professor Williams' Institute of Heptatology and UCL Hospitals. The project, funded by the National Plan of Science and Technology and King Abdulaziz City for Science and Technology (KACST), focuses on the in-depth study of factors predicting the incidence of nonalcoholic fatty liver disease in diabetic Saudi patients. The goal is to identify means for early diagnosis, as well as preventive and therapeutic approaches.
At the end of his visit, Professor Williams praised King Saud University for its successes in research and global ranking.
Related News