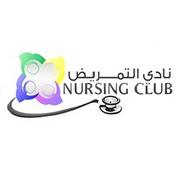 KSU's Nursing Club recently organized a panel on the danger of using antibiotics without medical prescription. The program, "Don't Take Risks With Your Health" took place under the auspices of Club general supervisor Dr. Abdullah Aljedai, Adel Alshwiman of the College of Nursing and Club President Nayef Hamdi Alanzi.
The event was held in the Sahara Mall complex in Riyadh on Wednesday, November 28.
Alanzi and Club vice president Haya Abdullah Alglovy gave an introduction about the Club and its many interests, strongly addressing the risk of using non-prescription antibiotics.  To raise community awareness about how this can have a very negative effect on the body's immune system and a person's medical treatment, some of the most common drugs used in this manner were listed, including pain killers, tranquilizers and anesthetics, and the harmful doses a person might take.  Advice and instructions were given, along with explanations and a demonstration on the proper way of giving an injection.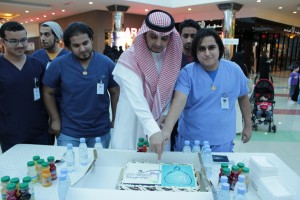 Children were a major emphasis during the event and were given their own corner where they drew, colored and received gifts, while their parents were being instructed.
To further emphasize the purpose of this event, an informative film was shown, introduced by Mr. Alanzi. The film, created by the Club, was conceived by Public Relations committee chair, Fayez Al-Shahrani, with Club members serving as actors.
Club members performed preliminary health tests for visitors, including blood glucose, hypertension, and height and weight measurements. Members also answered many questions, including those about tension, diabetes, and the ideal weights for various individuals.
At the closing, Club Supervisor Aljedai thanked the team that helped create this event, saying that delivering correct and vital information can improve quality of life and also helps keep the Club on track to serve the community.
Related News