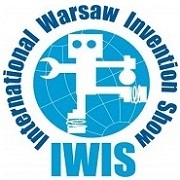 King Saud University's Chair of Engineer Abdullah Ahmad Bagshan for Bee Research garnered a high-profile victory for KSU when it won three gold medals, one with distinction, at Poland's 6th International Warsaw Invention Show (IWIS) which was held October 19-22, 2012.  Dr. Ahmed Al-Khazim, Supervisor of the Chair, represented KSU and the Chair.
The Chair also earned a number of other special awards, including gold medals from the Korean Academy of Innovations, the Asia Association of Innovations, and the Chinese Association of Inventors and Innovators.
In the British Invention Show (BIS) the following week in London, October 24-27, 2012, Dr. Al-Khazim earned two gold medals and the Best International Innovation Prize for two projects among hundreds of submissions from all over the world.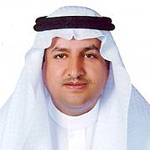 Dr. Al-Khazim's inventions are related to bee science and are an attempt to increase the Kingdom's apiculture productivity while reducing the losses beekeepers incur, especially in harsh weather conditions found not only in the Kingdom but in all areas which have high temperatures.
Dr. Al-Khazim expressed much satisfaction with these achievements which support the Chair's efforts and also give full justification to the support of KSU's backing of Scientific Research Chairs and their researchers.  It is also an indication of the importance that KSU accords to the development of apiculture in the Kingdom and in the entire Arab world.
He stressed the importance of KSU's participation in these international events, giving a strong Saudi presence among inventors from many countries.  He said that events like these allow Saudi inventors the opportunity to learn from other researchers which could then assist in opening new venues of research which would be to the benefit of apiculture in the Kingdom.  He added that many financiers and companies have expressed the desire to produce and market the KSU innovations.
Related News