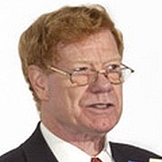 King Saud University (KSU) Vice Rector for Development and Quality Dr.  Fahad M. Alkolibi recently received Dr. Alan Lindsay, the director and a principal consultant for Clear Edge Consulting, a company providing strategic planning, management and quality review services to higher education institutions and governments. His visit focused on various KSU projects for academic program development, management, review, and evaluation.
The distinguished guest, a key consultant to the University's Vice Rector of Quality and Development, worked with Dr. Alkolibi and his colleagues to assess ongoing projects and discuss upcoming inspections by accreditation organizations. Dr. Lindsay emphasized that the Vice Rectorate places great importance on following up on consultants' advice and reports, which are generated to guide the Vice Rectorate in its implementation of its vision.
At the end of these visits with various administrators and university units, Dr. Lindsay provided the Vice Rector of Quality with a detailed status report.
Dr. Lindsay has extensive experience in quality audit and accreditation, both with government agencies and higher education institutions. As the Senior Panel Chair for Australia's Victorian Registration and Qualifications Authority (VRQA), he is involved with training panel chairs, approving the composition of panels and moderating reports. He has also undertaken reviews for the New South Wales (NSW) Department of Education and Training which operates in China, Mongolia, Vietnam, Malaysia, Singapore, Thailand and India, as well as in New Zealand.
Related News