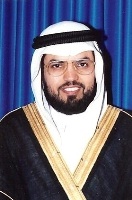 Professor Mubarak F. Al-Faran, King Saud University's dean of the College of Medicine and supervisor of University Hospitals, recently toured the Neonatal Intensive Care Unit (NICU) at King Khalid University Hospital.
The tour's purpose was for Dr. Al-Faran to assess the NICU's  latest achievements and to help him determine further needs after completion of the NICU's first stage of expansion which presently accommodates  36 patients.
According to Dr. Rabana bint Abdullah Ba-Abad, NICU director, the unit cares for infants and premature babies with many types of medical problems and works closely with the delivery unit since a rise in the number of births requires an equal rise in the need for the NICU.  She also said that an important objective is for all newborns is to receive natural breast-feeding since it is believed to have a positive effect on their response to treatment and thus hasten a satisfactory discharge from the unit and the hospital.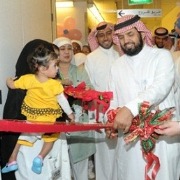 A ceremony was held to honor the hospital and college officials who played roles in the program's development phase.  Those individuals included Dr. Abdulrahman M. Al-Nemri, chairman of the Pediatrics Department; Dr. Ba-Abad; and Hatem Al-Rashdan, director of Engineering; Fahad Al-Obeid, supervisor of Electric Services; and other administrative members.
Among the distinguished members of the Intensive Care Unit honored were Dr. Turki Mohammed Al-Kharfy, Best Consultant; Dr. Adnan Al-Hadid, Best First Deputy; Dr. Chalini Bintwas, Best Resident Doctor; Sarah Varjis, Director of Nursing; Elsie Kiryakos, Best Nurse; and Maha Qerbaa, Best Nurse to support natural breast-feeding.  Dr. Khalid Kreyda, Dr. Mohammad Nidal Basha, and unit secretary Ms. Mashael Al-Mutayeb were also honored.
Dr. Al-Nimri honored Dean Al-Faran at the end of the ceremony, presenting him with a memorial shield in recognition of his support for the NICU.
Related News