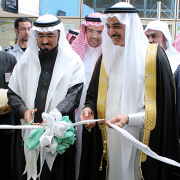 In observation of the annual International Day of People with Disability, King Saud University was recently host to a program in partnership with the Harakya Association for Disabled Adults.
The event, titled "With Willpower, No to Handicap," was held in the Riyadh Community College's main hall under the auspices of Dr. Abdullah S. Al-Salman, vice rector for KSU Academic and Educational Affairs.
The program included an exhibit featuring disabilities and was designed to provide information about the causes of disabilites and society's duty toward the disabled.
The exhibition also provided an overview of the Harakya Association, founded in 2007, and its work. The Harakya Association's purpose is to educate the community and working to promote the understanding of disability in society.
Dr. Saad Al-Otaibi, leader of student activities at KSU, opened the program by welcoming Dr. Al-Salman, Harakya Association founder and chairman Shaikh Alotaibi and Harakya officials and  representatives of Al-Nafoura Restaurants, the program's official sponsor. Dr. Saad Al-Otaibi noted that the program is part of the college's service activities to the community and programs such as this help prepare students for volunteer work.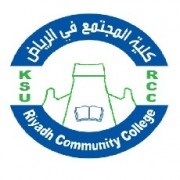 Riyadh Community College Dean Dr. Abdulaziz A. Al-Khedhairy spoke next, welcoming the sponsor of the event and his guests and thanked them for their initiatives. He underscored KSU's efforts in getting students involved in the community and said they played a major role in implementing this program.
Mr. Abdullah bin Said, a founding member of the Harakya Association, highlighted the daily struggles and suffering of those with disabilities.
Vice Rector Al-Salman highlighted KSU's efforts in establishing partnerships with all sectors of society, particularly associations and institutions dealing with disability. He recalled several initiatives and efforts organized by KSU to help people with special needs.
The International Day of People with Disability, observed annually in December, is an observance promoted by the United Nations since 1992 to promote an understanding of disability issues and mobilize support for the dignity, rights and well-being of people with disabilities.
Related News