King Saud University Rector Badran Al-Omar welcomed approximately 35 deans from Saudi Arabia's community colleges in early December  to discuss the role of community colleges in the Kingdom.
Rector Al-Omar emphasized the importance of similar meetings in which expertise can be exchanged, underscoring this message by emphasizing the need to use many of the ideas to help supply the job market with trained employees.
In a speech by Dr. Mohammad Abdul-Aziz Al-Ohali, deputy minister for educational affairs at the Ministry of Higher Education, he said the ministry was greatly concerned about the community colleges and is constantly seeking ways to support community colleges and provide employment opportunities for their graduates.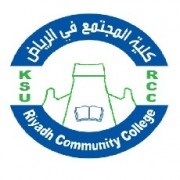 Riyadh Community College (RCC) Dean Abdulaziz A. Al-Khedhairy said that community colleges hold prominent positions in the Saudi higher education system after upgrading their curricula and receiving academic accreditation. He emphasized the importance of continuing the development of  community colleges academic plans to meetin the Saudi society's needs and urged community college officials to closely evaluate what the private and public sectors need and to launch partnerships with all sectors.
Dr. Torki Abdulaziz Altameem, RCC vice dean for development and quality, said the best scientific practices of internationally prominent  community colleges can be learned through collaboration with their Saudi counterparts. That, he said, would have a positive impact on Saudi students future.
The meeting featured a lecture titled "Community Colleges in the Higher Education System" by Abdulhalem Abdulaziz Mazi, director of the Center for Research and Consultation Studies in the Saudi Ministry of Higher Education.
The meeting was concluded by working sessions that addressed the following topics:
Saudi community colleges: aspirations and challenges
Quality of the academic outcome in the programs and specializations of the Saudi community colleges: the reality and the job market
Community colleges and civic service: the basics of societal partnerships
Building bridges between community college students and university programs: procedures and organizational rules.
Related News