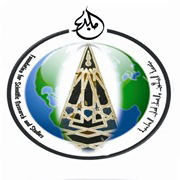 The Engineer Abdulmohsen Aldrees Chair for the Biography of the Prophet and its Contemporary Studies participated in the First International Conference for Scholars of the Prophet's Biography held late this year in Rabat, Morocco.
The conference, entitled "The Efforts of the Nation in Service of the Prophet's Biography, was organized by the Foundation for Scientific Research and Studies (Mobdii) in cooperation with Morocco's Ministry of Awqaf and Islamic Affairs and Al-Qarawiyin University.
Dr. Adel bin-Ali Al-Shaddy, the Aldress Chair supervisor, said the conference was an opportunity to introduce the chair and King Saud University's efforts to attain international renown and share leadership in the service of the Prophet's biography and contemporary studies.
Dr. Al-Shaddy lauded the role of KSU's Vice Rectorate for Graduate Studies and Scientific Research for its support in helping establish the chair as an international reference.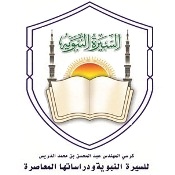 The Aldress Chair was established in late 2010 as a comprehensive scientific program catering to specialized studies, research, and strategies that fully detail the biography of the Prophet (PBUH) and provide means of following his role model in all walks of life.
The chair, named for Engineer Abdulmohsen Aldrees, vice chairman of the Al Drees Petroleum and Transport Services Company, one of the Kingdom's top 100 companies, also financially and academically supports scholars of his life – the chair's primary purpose.
The Foundation for Scientific Research and Studies (Mobdii) was founded in 2007 in Fes, Morocco.
Related News