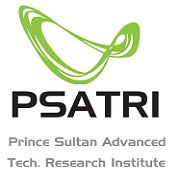 King Saud University's Prince Sultan Advanced Technologies Research Institute (PSATRI) met members of Great Britain's Royal Air Force.
PSATRI executive director Dr. Sami Alhumaidi welcomed the delegation which included Assistant Commander General John Martin, Staff Captain Ian Ling, and Wing Commander Martin Ogden. PSATRI board member Saleh A. Alshebeili and PSATRI faculty and staff were also present to greet the British group
The visit afforded the British delegation an opportunity to gain first-hand knowledge of military air studies and research of top Saudi talent, an opportunity that will benefit both the British Royal Air Force and the Royal Saudi Air Force.
Dr. Sami Alhumaidi believes that the visit helped strengthen the bonds between the Saudi and British ministries of defense and enhanced PSATRI's determination to continue to expand this relationship. He emphasized the importance of cooperation and frequent visits between the two sides on all levels and lauded a partnership that embraces all facets of collaboration.
Dr. Alhumaidi said the visit is beneficial to the Institute, scientifically and professionally because of the RAF's long hard-earned practical experience and expertise. He suggested that the visit empowers the Institute to consolidate the scientific environment that it needs to fulfill its objectives.
General Martin said he is profoundly impressed by the Institute's advanced research standards that he observed, saying the standards clearly support the fulfillment of its tasks.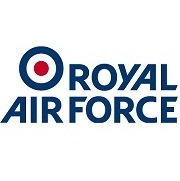 The Royal Saudi Air Force (RSAF) was established as an independent arm in 1950 during the reign of King Abdulaziz. The earliest RSAF operations were controlled by the army, with the British providing advisers, aircraft and training for both pilots and aircraft maintenance. The United States later began to support the RSAF, providing aircraft and also training Saudi pilots and maintenance personnel.
The RSAF plays a predominant role in defending the Kingdom's air space. It shields the economic installations and the widely scattered population centers of Saudi Arabia against attacks. In particularly, it protects the country's oil pumping stations, processing and loading facilities and oil platforms in the Persian Gulf.  RSAF pilots have consistently demonstrated their mettle under the most dangerous circumstances. RSAF aircrews participated with success in the UN-backed Desert Storm/GulfWar operations and were on constant alert during the Iranian-Iraqi War in the 1980s. An RSAF acrobatic squadron, the Saudi Hawks, was formed in 1988 and has thrilled thousands of air show visitors. This Squadrion uses British Hawk aircraft, manufactured by BAE (British Aerospace) Systems.
In 2011,  BAE Systems Saudi Arabia and KSU signed a scholarship agreement to support KSU engineering students and alumni with training and jobs. In March of 2012, BAE Systems Saudi Arabia honored 12 major model projects completed by  King Saud University engineering students.
Related News