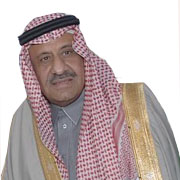 Deputy Minister of Defense Prince Khalid bin Sultan visited the Prince Sultan Advanced Technologies Research Institute (PSATRI) wing at the Armed Forces Exhibition for Materials and Spare Parts 2012.
The event was held last December  in the Dhahran International Exhibition Center.
Prince Khalid was chairman of the Preparatory Committee for the Exhibition for Materials and general supervisor of the Ministry of Armed Forces' Defense's Central Committee of Local Manufacture  which organizes the exhibition. He was received by Dr. Sami Alhumaidi, the PSATRI executive director who gave an overview of the institute and its efforts to connect academia and industry.
The institute also offers solutions and technical consultation to the Ministry of Defense, in concert with the Kingdom's goal to attain a knowledge-based economy.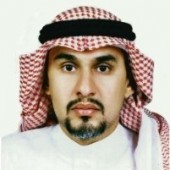 Dr. Alhumaidi also spoke about the institute's role in the development system, describing the importance of research initiatives provided and supported by King Saud University. He also defined the role of national research centers in local manufacturing, emphasizing that both PSATRI and the King Abdulaziz City for Science and Technology (KACST) provide consultation services to the Ministry of Defense regarding technology transfer contracts, industrialization and local manufacture agreements with foreign companies. He explained how these contracts could be used for the establishment of local plants to produce new technology products.
Dr. Alhumaidi then described PSATRI's services which include conducting studies,  providing advise and participating in testing. He said the institute also undertakes periodic lab tests to guarantee performance, participates in field experimentation, evaluations, and applied research to discover new solutions. He added that the institute also participates in training and scientific habilitation, in accordance with the institute's quest to become a leading authority in matters of national research and security.
Dr. Alhumaidi said PSATRI already is internationally renowned for its creative potential, but cited areas in which it is striving to become even more effective as a regional leader:
Providing scientific specialized studies and consultations
Supervising technology transfer programs related to contracts to purchase equipment and weapons
Completing applied and developmental research to support technical know-how and produce solutions
Carrying out specialized training and habilitation programs
Developing skills and data bases in strategic domains related to military and security operations
Establishing advanced facilities and laboratories and increasing the potential to perform technical tests and evaluation of equipment
Expanding the potential of industrial and productive sectors in the Kingdom to improve technical creativity for products and solutions related to national defense security
Bolstering the academic and research potentials of King Saud University by building advanced facilities and laboratories and attracting international experts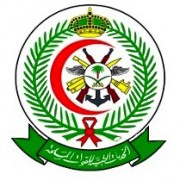 Prince Khalid praised KSU's multifaceted contributions to many Armed Forces missions and for developing materials and using quality equipment that the Armed Forces need to carry out their missions.
Prince Khalid also announced that a general administration catering to local manufacture and technology in-rooting has been established and reports directly to the Minister of Defense.
"In the next exhibition, I hope we will see thousands of spare parts and materials that have been manufactured by the loyal sons of this great nation," the Prince said who also expressed satisfaction with the statistics that detailled efforts by allstate  services to reach self-sufficiency before achieving export capability.
In conclusion, Dr. Alhumaidi emphasized the concerns of the Prince and Armed Forces regarding consultation and research services, technology in-rooting, recycling financial resources and interacting with KSU and other local and international universities and research centers.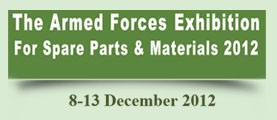 Others participating in the Armed Forces Exhibition for Materials and Spare Parts 2012 included ARAMCO, SABIC, the Saline Water Conversion Corporation and KSU's King Abdullah Institute for Researching and Consulting Studies (KAI).
PSATRI is an independent scientific organization of the Saudi government. It was founded by King Saud University and the Royal Saudi Air Force (RSAF) and obtained the Minister of Defense's  approval in 2008.
Related News