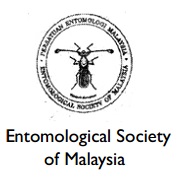 Dr. Saleh A. Aldosari, supervisor of King Saud University's Chair of Date Palm Research (CDPR), presented a research paper on "Applying the Integrated Management System on the Red Palm Weevil Pest" at the International Symposium on Insects (ISol2012) 2012 in early December in Kuala Lumpur, Malaysia.
Goals of the conference, organized by the Entomological Society of Malaysia (ENTOMA), were to raise public awareness and understanding of the importance of insect research and to build a network of entomology researchers. After a keynote address on pheromone application in pest management, two plenary sessions and 50 small-group technical sessions were held, along with a poster exhibit.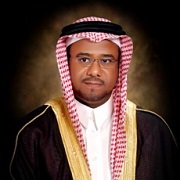 The chair has succeeded in cutting the infestation of red palm weevils at two farms in Kharj Province from 7 percent to less than 1 percent  in the two years since its system was implemented, with an increase in production of 41 percent.  Chair members believe that although the experience was unique, the success rate can be replicated at other farms.
Dr. Aldosari's paper focused on the danger of red palm weevil infestation, a major blow to Saudi Arabia's most important economic crop. He reviewed strategies available to manage the pest.
Dr. Aldosari also met with symposium participants and members of the Malaysian Ministry of Agriculture and stressed the chair's willingness to cooperate in all areas of the chair's expertise, particularly regarding red palm weevils and the provision advisory and research service through official KSU channels.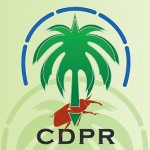 KSU's Date Palm Research Chair (DPRC) was begun in 2009 as the Red Palm Weevil Research Chair (RPWRC) and became a part of the College of Food and Agricultural Sciences in 2010. Its mission is to protect and support date palm production in the Kingdom.
Dates have received more attention than any other fruit in Islam. Prophet Mohammed (PBUH) encouraged Muslims to break their fast at sunset during Ramadan with dates and water. He once said that if a person has dates in his house, he is not poor.
Saudi Arabia harvests more than 300 kinds of dates. Sukkari is the most popular variety, accounting for 80 percent of total sales. Others are Hashishi, Aseela, Rothana and Al-Khalas.
Common fungal diseases of date palms that are researched by the chair include Bayoud (Fusariose), Fusarium wilt, black scorch, Dilpodia rot and Graphiola leaf spot.
Related News