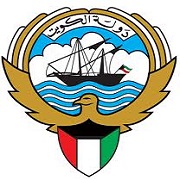 The Kuwaiti Ministry of Health invited and was host to King Saud University's Dr. Lubna A. Al-Ansary who participate in a four-day training session regarding the basics and principles of evidence-based medical practice.
The objective of the session, held December 12-16 in Kuwait City, was to explain how evidence-based medical practices can enable physicians to better connect with centers and websites and to encourage   them to use research results to continue improving on evidence-based medical practices.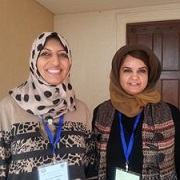 Dr. Al-Ansary is an associate professor in the KSU College of Medicine's Department of Family and Community Medicine in which she is Head of the Family Medicine Unit.  She is also chair of the Sheikh Abdullah Bahamdan Chair for Evidence-Based Health Care and Knowledge Translation (EBHC).
The session attracted 60 primary health care physicians who were divided into two groups after being welcomed by Dr. Rehab Al-Wotayan, director of the Primary Health Care Department in Kuwait's Ministry of Health.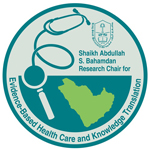 Educational observers consider this training session to be a manifestation of the chair's expanding role and influence in not only the Kingdom but throughout the Gulf Region.  The chair, inaugurated in February of 2009, is located in KSU's King Khalid University Hospital.
The evidence-based health care approach requires doctors and health workers to base decisions on matters related to patients, the health system and medical education relying on the best evidence available.  Though this appears to be a simple concept, a wide gap exists between practice and research results.  The evidence-based approach was developed in the early 1990's  to move medical practices away from elements such as rationalization and intuition and make them more objective and compatible with the results of well-designed research and more effective in terms of patient-related outcomes.
Related News