Dr. Fahad M. Alkolibi, King Saud University's vice rector for Development and Follow-Up, has approved the Media Awareness Plan for the Restructuring Initiative proposed by the Deanship of Development.
The awareness plan will be used to introduce the initiative and the importance of implementing it immediately, and also to identify the options available to KSU members for implementing ideas. The awareness plan also emphasizes that input from all KSU members is appreciated.
The awareness plan relies on many KSU constituents cooperating with the Deanship of Development. Cooperation would enable ithe deanship to achieve its objectives. It will take six months to establish  the Restructuring Initiative.
The plan features many tools. Among the tools would be digital screens, SMS text messaging, electronic polls, awareness campaigns, electronic portal marketing, weekly video reports, internal news publications, seminars and scientific lectures and workshops for faculty, staff, and students who would  direct interviews with KSU deans and unit heads.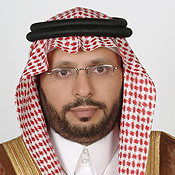 Dr. Salem S. Al-Qahtani, dean of the Deanship of Development and chairman of KSU's 2030 Strategic Plan said that all development projects are designed to improve the institution through change and modernization of the final plan. Since the success of projects depends on the acceptance of the constituency, leaders believe it is vital to explain the university's point of view and stress the importance of solidarity to secure the acceptance and execution of procedures. This would hopefully guarantee success of developmental projects.
Related News