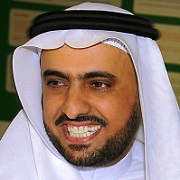 Dr. Abdulaziz Al-Othman, dean of King Saud University's Deanship of Skills Development, recently presented the 5th Annual Report of the Deanship, addressing the 1432/1433H academic year and the deanship's major achievements during that year.
The report included information and statistics regarding training sessions, lectures, workshops, meetings, and a variety of other activities designed to enhance the skills of all KSU faculty, lecturers, demonstrators, and academic and administrative leaders.
Dean Al-Othman noted that the deanship presented 331 internal training sessions benefiting 6,369 total participants.  Additionally, it presented several forums, meetings, and external seminars with 1,775 total participants.
"Training is a productive means for development and a key to comprehensive knowledge development," Dr. Al-Othman said. "The deanship is aware of the need for continued development of skills and potential of KSU personnel.
"The deanship [also] has been keen to put in place a setting which empowers faculty, students, staff, and leaders to continuously develop in all administrative, scientific, teaching and livelihood fields."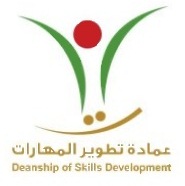 Dean Al-Othman said the deanship intends to empower all KSU members to participate effectively in elevating their university to its rightful position among international universities, to make it a pioneer in distinction and in educational and vocational creativity.
The Deanship of Skills Development was established in 2008 and in its first year it organized 67 training programs benefitting more than 2,100 KSU faculty members and 11 foreign experts.  In the years since, the deanship has arranged many training programs and workshops, some of which include:
Planning for Effective Teaching -- April, 2008
Constituent Session for New Staff Members -- October, 2008
Quality and its Applications in Higher Education – May, 2009
Learning Content Management System – June, 2009
Effective Use of Smart Rooms – January, 2010
Specification and Report of the Academic Program – April, 2010
Effective Teaching and Active Learning – May, 2010
Searching in Databases and Digital Libraries – March, 2011
Improving Faculty Educational and Academic Skills – September, 2012
Related News