King Saud University's Medication Safety Research Chair will hold its second scientific meeting on medication safety on February 26-27, 2013 at the Alfaisaliah Hotel in Riyadh.
Topics of the conference, titled "Medication Safety in Primary Care," include:
Medication safety in community pharmacies and clinics
Use of information technology in primary care to improve medication safety
Role of the pharmaceutical industry in medication safety
Pharmacovigilance (pharmacological science relating to the detection, assessment, understanding and prevention of adverse effects) and clinical databases.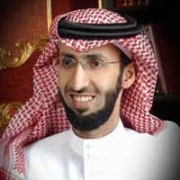 In announcing the meeting, Chair supervisor Dr. Hisham S. Aljadhey said that the Chair strives to implement research programs about medication safety, train specialists in the field and bring awareness to the community to reduce the number of medical mistakes and incorrect prescriptions. He said the Chair strives to reinforce medication safety in the Kingdom with a goal of achieving the optimal benefit of a medication with minimal side effects.
In particular, he said, the Chair undertakes studies, in collaboration with governmental bodies, to identify the extent of prescription errors and their consequences, and to implement programs to avert such problems.
The Chair has been a key asset in the pharmacovigilance program implemented in March 2009 with the Saudi Food and Drug Authority's National Pharmacovigilance Center (NPC).
Dr. Aljadhey expressed his deep appreciation for KSU Rector Dr. Badran Al-Oman and Vice Rector for Grand Studies and Scientific Research Dr. Ahmed Al-Aameri for their support of the Chair and its activities.
The Medication Safety Research Chair was established in 2008 and held its first scientific meeting, titled "Medical Safety: From Hospital to Home," on February 14-15, 2012.
Related News