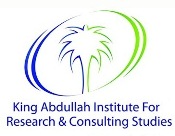 The King Abdullah Institute for Researching and Consulting Studies (KAI) at King Saud University (KSU) was among the organizations taking part in the Armed Forces Exhibition for Materials and Spare Parts 2012.
The exhibition, organized by the Central Committee of Local Manufacture of the Armed Forces, was held December 8-13 in the Dhahran International Exhibition Center in Dammam.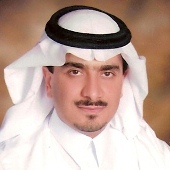 KAI dean Mohamed Alharthi called the exhibition was a great opportunity to bolster KSU's cooperation with the Ministry of Defense and its various constituents. He said the Institute's participation has allowed for the exploration of promising new investment opportunities, on behalf of the Armed Forces or major government, community and military establishments taking part in the exhibition.
He said the Institute displayed various KSU products in engineering and cutting-edge technology, as well as exampled of the cooperative projects undertaken by KSU and various sectors of the Royal Saudi Armed Forces.
Additionally, he said, Institute experts presented six scientific papers. He said the Institute's participation this year followed its successful participation in the first exhibition, held in 2010 in Riyadh.
Dr. Alharthi closed by saying that KSU and the Saudi Ministry of Defense maintain a strategic relationship to serve the ministry's needs. He said that, based on this relationship, KSU attracts the best experts and researchers, and KSU scientists have visited major universities and international companies to learn about their research activities and labs dedicated to military applications. He said the Institute has implemented a great number of projects for the Armed Forces.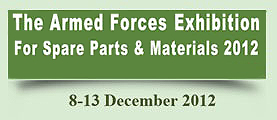 Besides the Ministry of Defense, prominent organizations --including ARAMCO, SABIC and the Saline Water Conversion Corporation -- have taken part in the exhibition as strategic partners to provide investment opportunities to the private sector in industry and spare parts supply.
Companies have displayed their products and demonstrated their capabilities to local investors for the purpose of local manufacture, as required by the Armed Forces and major national companies. About 15,000 opportunities for export and investment  were available there.