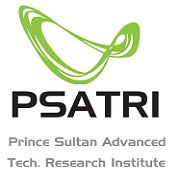 King Saud University's Prince Sultan Advanced Technologies Research Institute (PSATRI) recently hosted a delegation from the Royal Saudi Air Force for a tour of the institute and overview of its work.
The delegation, representing the Saudi Ministry of Defense, was headed by Air Force Staff General Fayez Al-Othman, director of the RSAF weather forecast administration; General Maleeh Al-Sahli, assistant director of the weather forecast administration; Staff Colonel Saud bin Moammar, director of RSAF planning and development; and Staff Colonel Hamid Al-Qazzi, head of the technical support division.
The delegation was received by PSATRI Executive Director Dr. Sami Alhumaidi and other institute personnel.
General Al-Othman and his fellow officers toured the labs and workshops at PSATRI to familiarize themselves with its work procedures and learn about new developments in processes, equipment and instruments.
Dr. Alhumaidi briefed the visitors on the Institute, its accomplishments and plans, as well as its work processes and mission to utilize modern technologies. The PSATRI mission also includes the transfer of technology and building bridges between academia and the industrial sector to provide solutions and consulting services for the Kingdom's national defense.
The visit was part of a collaboration between the Saudi military and KSU, represented by PSATRI.
The visiting delegation was impressed with PSATRI and its accomplishments and expressed its hope for the Institute's continued success as a partner of the Saudi military.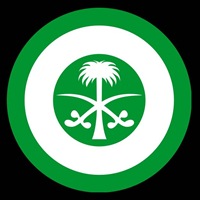 At the end of the visit, Dr. Alhumaidi expressed his satisfaction with the visit, saying that he hoped such activities will continue and lead to a mutually beneficial interaction between PSATRI and the Royal Saudi Air Force.
PSATRI is an institute for advanced applied research and technical development aimed to support the RSAF and various Saudi security and military branches to improve their efficiency, achieve regional leadership and provide specialized studies and scientific consultation.
The Institute also provides developmental research to boost military know-how and organize training programs for the military. PSATRI also strives to build comprehensive data banks in strategic disciplines pertaining to military and security operations.
PSATRI is capable of fulfilling the most demanding military requirements. It includes several specialized research labs and is involved with communication and networking, electromagnetic imaging, millimeter wave and infrared sensors and intelligent systems research.
The Institute was organize to offer ­ – through strategic partnerships and modern technology – hands-on experience and partnerships with the private and military sectors, as well as affording educational opportunities for KSU students.
PSATRI is an independent scientific organization of the Saudi government. It was founded by King Saud University (KSU) and the Royal Saudi Air Force and obtained the approval of the Minister of Defense in 2008.
Related News