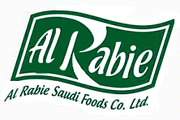 A qualifying session designated "Food Services in Hospitals and Analysis and Production of Food" will be held for students of the FSN 400 course on January 26 through February 6 under the patronage of Dr. Fahad N. Barakah, Dean of King Saud University's College of Food and Agricultural Sciences.
The qualifying will be held in the workshops and labs of the department of food and nutrition sciences in the college and in Building 17 of KSU's Observation Hall from 8:30 a.m. to 2:30 p.m.
The coordinator of the competition, sponsored by Al Rabie Saudi Foods Co., LTD, will be Dr. Mohammad bin Saleh Alomari, a faculty member in the college's Department of Food and Nutrition Sciences.
For further information call +966 4693872 or +966 4678407.
Related News