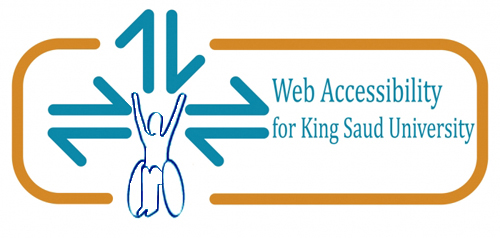 A special workshop has been organized, in cooperation with the College of Computer and Information Sciences, titled, "Web Accessibility and Its Impact on People with Special Needs", to be presented during the 4th National Symposium on Informatics Technologies for People with Special Needs, which is scheduled for April 23-25, 2013 at KSU.  The workshop will attempt to shed light on the latest computer and informatics research, which address the challenges  for people with special needs, such as those with mobility issues, the deaf, blind, dyslexics, and others.
Another goal of the workshop will be to spread awareness about the concept  of web accessibility and supporting technologies aiding people with special needs, enabling them to attain full online access.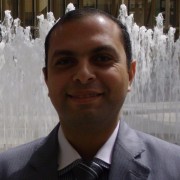 The trainer for this special workshop will be Dr. Ahmed Hefnawi, an assistant professor of educational technology who is working with KSU's Project for Development Services for Special Needs.  Dr. Hafnawi can be reached at the workshop's link, http://nsi.ksu.edu.sa/node/26, where one can register. The workshop, to be delivered in Arabic, costs 100 SR, but is free for students.
The major objective of the 4th National Symposium is to showcase the latest research in the field of computers and information for people with special needs, bringing together members of the Ministry of Education with teachers/faculty, researchers, social workers, students, and others.
Keynote speakers for the symposium will be the University of Tunis' Dr. Mohamed Jemnia, an expert on e-accessibility for people with disabilities, and Shadi Abou-Zahra,  the scientific coordinator of the WAI-ACT Project (IST 287725).
Related News