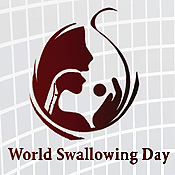 In an effort to generate awareness about swallowing disorders, teach individuals how to detect them and where to go for diagnosis and treatment, King Saud University conducted its 2nd World Swallowing Day on December 12 at King Khalid University and King AbdulAziz University Hospitals.
The educational event, an outreach program which last year generated significant interest in the Riyadh area, included the distribution of awareness brochures explaining the different treatments that are used in the swallowing disorders clinics, a video entitled "Talking Pharynx" that describes the anatomy and physiology of swallowing and instructions for safe swallowing.
The campaign, inspired by the annual World Voice Day, is sponsored and organized by KSU's Research Chair of Voice and Swallowing Disorders (RCVASD), in collaboration with the University's Ear, Nose and Throat (ENT) Department. Dr. Mohammed Farahat, a key researcher for King Khalid University Hospital's RCVASD and director of KSU's World Swallowing said the campaign was launched at King Khalid University Hospital under the patronage of Dr. Mubarak Al-Faran, Dean of KSU's College of Medicine and the supervisor of King Saud University Hospitals.
Another organizer,  RCVASD Chair Supervisor Khalid H. Malki, is also Saudi Arabia's national coordinator for the annual World Voice Day, initiated in 1999 as a combined effort of American and European otolaryngologists and speech and language pathologists.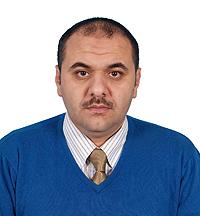 Once the activities were concluded at King Khalid University Hospital, they continued at King AbdulAziz University Hospital under the patronage of the medical director, Dr. Khalid Al-Qahtani, and Dr. Saleh F. Aldhahri, director of ORL Department.
King Saud University's celebration of World Swallowing Day is part of the RCVASD's quest to achieve medical leadership for KSU in the Kingdom and Arab society and in the education of chair leaders in the field.
KSU's RCVASD has been an extremely busy and enterprising medical department within the Middle East. In 2012, the department also conducted its 4th annual Conference of Voice and Swallowing Disorders, an event that brought three of the world's leading experts in the field: Thomas Murry of Cornell University, one of America's elite Ivy League schools and a visiting professor at KSU; Peak Woo of New York University and a former invited speaker at KSU; and Milan Amin of Mt. Sinai Hospital in New York.
 Related News