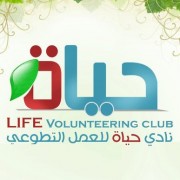 Members of King Saud University's Life Volunteering Club, a student group dedicated to humanitarian efforts serving the needs of Saudis, have launched a campaign for the donation and collection of winter clothes.
The campaign includes the distribution of winter packs containing winter necessities and instruction booklets in multiple languages.
The campaign was launched in a recent ceremony conducted under the patronage of  KSU administrators Dr. Tareq Al-Rayes, Dean of Student Affairs, and Dr. Mubarak Al-Faran, Dean of the College of Medicine and supervisor of KSU's university hospitals.
The ceremony began with a documentary featuring the Life Club's impressive record since its founding, followed by a speech by Life Volunteering Club President Nasser Walid Al-Obeidan, who described the club's objectives, vision and achievements. Abdulkarim Mohsen Al-Hakami, the club's supervisor, then discussed the initiative of the campaign, explaining this was the club's activities will continue to create innovative projects for the benefit of Saudi society.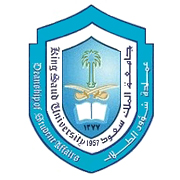 Al-Hakami said the campaign's concerns to date have focused on male and female workers in KSU, while the future efforts will address the needs poor families in the city of Riyadh. Club members, after leaving the ceremony at the College of Medicine, moved to a nearby facility where they assisted approximately 300 personnel. Al-Obeidan expressed his delight in participating in activities in which volunteers learn the joy of giving.
Later, Dr. Al-Rayes expressed his gratitude and appreciation for having been invited to the campaign's ceremonial launch and said that he hopes it will be repeated in the future. Saleh Aboulghaith, the Life Club's general supervisor, thanked all individuals who attended the ceremony and extended his heart-felt thanks to the action team who organized the campaign.
The campaign will continue on KSU female campuses where 100 female volunteers will be offered similar winter packs, including appropriate female winter necessities and multi-language guidance and instruction booklets.
Also present at the campign's launch were Dr. Fahad Al-Qurainy, vice dean of Student Activities and Partnership; Dr. Faisal Al-Saif, vice dean of academic affairs at College of Medicine; Ammar Almofadda, the administrator of Student Clubs; Dr. Abdullah Al-Saqabi, deputy administrator of KSU Student Clubs; and Dr. Abdulaziz Alomar, vice dean of the KSU College of Medicine's medical education.
Related News