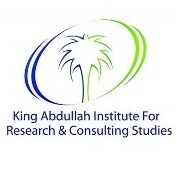 The King Abdullah Institute for Research & Consulting Studies (KAI-RCS) at King Saud University has been awarded a consultation contract from the Saudi Directorate General of Public Security, which is looking into establishing and activating a Societal Police Division.
Dr. Mohamed Alharthi, KAI-RCS Director, indicated pleasure that the Institute was selected for this service, thanking the Directorate and its leadership for their concern and adoption of ambitious and innovative security projects.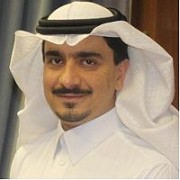 Dr. Alharthi said, "The concern for Saudi security revolves around the citizen and the nation. Citizens are satisfied when security measures are based upon well-researched recommendations that can best serve the Kingdom's security, and our leadership is always ready to implement programs that consolidate security.  The citizen is the first 'policeman' and the citizen's cooperation with the official police will make the Societal Police Program a success."
He stated that to guarantee the success of this project, Institute experts will utilize the most current practices, carefully studied plans, modern technologies, and successful  local and regional approaches.  He added that the Institute is always eager to cooperate with the Kingdom's military institutions and to offer them the expertise accumulated by KSU to help fulfill their very difficult duties serving the nation and its citizens.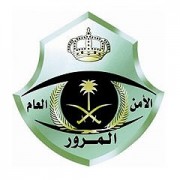 Dr. Alharthi said that the Institute works closely with KSU toward international leadership, stating, "We strive continuously to develop our potential and we will cooperate with international leaders to acquire the tools to assist the Kingdom's institutions, serving the ambitions of the nation and its citizens."
The Institute was founded in 1997 as a reference institution responsible for achieving the development of all policies and strategies adopted by KSU for the society with regard to conducting research and consulting work in a manner that serves development objectives and to assume coordination and integration with other research sectors and centers at KSU.
The General Directorate of Public Security's functions include:
Arresting and extraditing criminals;
Cooperating with international bodies to monitor the movement of criminals;
Protecting the visitors of the Two Holy Mosques and facilitate traffic in the Holy Places;
Regulating and controlling traffic throughout the kingdom;
Issuing various types of traffic permits;
Preparing and implementing security and traffic plans related to important state functions; and
Guarding industrial and oil installations.
Related News