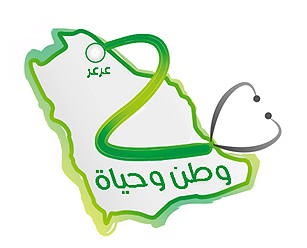 King Saud University's Life Volunteering Club recently helped needy families in the Kingdom's Northern Borders province as part of its second Watan wa Hayat (nation and life) program.
The club, under the auspices of the Deanship of Student Affairs, is a student group dedicated to humanitarian volunteer work with the goal of providing material, nutritional and cultural assistance to young Saudis in need.
The program was launched on Friday Jan. 18 with a ceremony attended by the governor of the province, Prince Abdullah bin Abdulaziz bin Musaed.
The program was carried out in cooperation with the Orphans Association of Arar, the provincial capital.
Life Volunteering Club students were first trained in measuring blood pressure and blood sugar levels before dividing into teams of five or six and heading to the homes of needy families.
The students visited 20 families, examining each person and measuring glucose and blood pressure levels before writing case histories, referring emergency cases to local hospitals, and distributing glucose monitors as needed.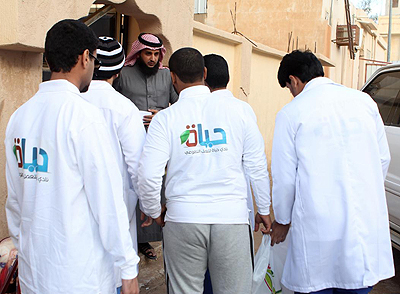 In coordination with the Orphans Association, Club teams also gave each family a comprehensive nutrition basket with enough goods to last one month and a winter package that contained a heater, blankets and other means of keeping warm.
Families with children aged 6-13 also received an illustrated children's book, telling the story of the Prophet (PBUH), a coloring book with coloring pencils, and sweets.
The first Watan wa Hayat program, held in April 2012, worked with remote villages on the Kingdom's western coast.
Related News