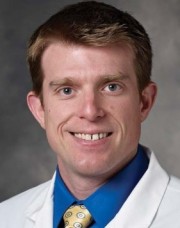 An emergency medicine specialist from Stanford University visited King Saud University'sPrince Sultan bin Abdulaziz College of Emergency Medical Services to meet with faculty and deliver a series of lectures and presentations on cardiac health and medical training.
Dr. Matthew Strehlow was received by the Dean of the College, Dr. Khalid Fouda Neel, in a visit as part of KSU's drive to host international medical experts to assist in upgrading the medical skills of KSU's faculty.
Dr. Neel briefed Dr. Strehlow on the work of the School of Medicine and specifically the Emergency Medical Services College.
During his visit to KSU, Dr Strehlow gave presentations on the heart, circulation system, congenital heart disease, methods of early diagnosis of heart attacks, and supervised a cardiac emergency course.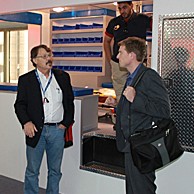 Dr. Strehlow also met with faculty to explain the latest scientific advances used in training and teaching emergency medical services at Stanford and other international universities.
He stressed the most effective methods that could be used to empower faculty to achieve higher standards in their specializations.
The visit lasted ten days with Dr Strehlow delivering 20 lectures to students, department heads, and faculty on topics within the College's curriculum.
Dr. Strehlow is an Emergency Medical Surgical Specialist and a Clinical Associate Professor at Stanford with over 10 years experience.  He is Stanford's Co-Director of the EM International Fellowship, Division of Emergency Medicine; Director, Clinical Decision Area, Stanford Hospital; and Assistant Medical Director, Emergency Department, Stanford Hospital.
He earned his Bachelor of Science (Biochemistry) in 1996 from Pacific Lutheran University in Tacoma, Washington, and then attended medical school at the University of Washington, Seattle, Washington, earning his M.D. in 2002.  He interned and completed his residency at the Stanford University Medical Center, and became Board Certified in Emergency Medicine in 2008.
Related News