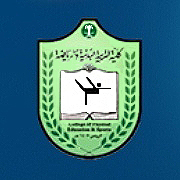 The College of Physical Education and Sports defeated the Preparatory Year Deanship 3-0 in the title match of King Saud University's Intramural Volleyball Championship at KSU's Athletic Hall.
The Personal Affairs Administration finished third in the tournament featuring six KSU colleges and administrations, including the Arabic Language Institute, the College of Computer and Information Sciences, and the Public Relations and Media Administration.
The teams were divided into two groups, with the winners of round-robin play in each group competing for the title.
The College of Physical Education and Sports is an extension of the Institute for Developmental Physical Education for Secondary Teachers, which was founded in 1964 before eventually becoming a KSU college in 2007.
Related News