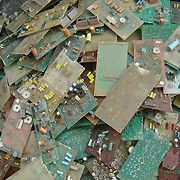 King Saud University's King Abdullah Institute for Research and Consulting Studies (KAI-RCS) has signed an agreement with M76, a company operating out of Le Havre, France, to establish a plant to extract gold and other valuable metals from discarded electronic equipment and instruments.
About 99% of metals (gold, silver, palladium, platinum and brass) used in  electrical and electronic equipment can be recovered and reused.
KAI-RCS Dean Mohamed Alharthi said the contract will be implemented in two stages. The first stage will take place in the labs of the College of Engineering, where an experimental study on metal recovery from electronic waste will be carried out to determine the most cost-effective method.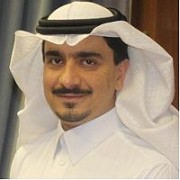 "The second stage of the project will take place in France, in the French company itself," Dr. Alharthi said. "This stage will witness the construction of a plant to establish an industrial process for the mass metal salvage operation from discarded equipment to take place."
KAI-RCS, founded in 1997, has a number of strategic alliances and has signed many agreements with institutions in Asia, ُEurope and North America.
M76, owned by Mr. Serge Kimbel, deals in the recycling of waste electrical and electronic equipment (WEEE), liquid waste, and major quantities of metals and plastics.
Related News