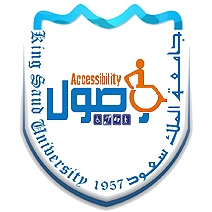 King Saud University's Program for Full Web Accessibility for People with Special Needs, will be holding a special workshop, in cooperation with the College of Computer and Information Science, to be presented during the 4th National Symposium on Informatics Technologies for People with Special Needs. The workshop, scheduled for April 23-25, 2013 at KSU,  will cover the latest computer and informatics research, as well as procedures for people with special needs such as mobility issues, deafness, blindness, dyslexia and others.
Another goal of the workshop will be to spread awareness about the web accessibility concept and supporting technologies as an aid to people with special needs, enabling them to attain full access to various websites.
The trainer for this special workshop will be Dr. Ahmed Mohammad Hafnawy, professor of special needs people supporting technologies and advisor for developing handicapped assisting technologies.  Dr. Hafnawy can be reached at the workshop's link, or register at http://www.eventbrite.com/event/5116648032.
The major objective of the 4th National Symposium is to showcase the latest research in the field of computers and information for people with special needs, bringing together members of the Ministry of Education with teachers/faculty, researchers, social workers, students, and others.
Keynote speakers for the symposium will be Dr. Mohamed Jemni from the University of Tunis, and Shadi Abou-Zahra, Activity Lead, International Program Office of the W3C Web Accessibility Initiative.