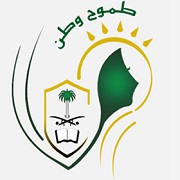 King Saud University and the Ministry for Higher Education held a symposium on women's education earlier this month, bringing together researchers, faculty members, and decision makers from education sectors.
The symposium, titled "Women's Higher Education: Growth to Competition," ran from Jan. 12 to 15 at the University City for Girls, and focused on King Saud University's role in preparing women for university life and the success stories of women in education.
The program also focused on setting up developmental policies for female education within the Kingdom and assessing new specializations that fit with Islamic teachings.
During the symposium, 19 working papers were discussed in five sessions over two days, and the organizing committee dedicated a discussion period in each session to allow guests to participate.
The sessions covered topics related to women's higher education, including the current state of education, success factors for development of the sector, and a regional review of women's education.
Leaders in higher education from Saudi Arabia, various Gulf states, Turkey, Malaysia, Pakistan, the United States, and Korea also spoke at the symposium.
Significant credit was given to Saudi Arabia's deputy minister of education, Noura Al-Fayez, at the symposium for her contribution to the improvement of higher education standards in the Kingdom.
Appointed deputy minister in 2009, Al-Fayez is the first woman to direct education for females in Saudi Arabia.
At the symposium the Assistant Director of the Research Chairs Program, Dr. Abeer Al-Masri, said Saudi women have received considerable support and assistance in higher education and to participate in building Saudi society and creating jobs.
"She (Saudi women) continues to receive encouragement to fulfil her aspirations, enrich her creativity, and increase her knowledge for her benefit as well as the benefit of her family and community," Dr. Al-Masri said.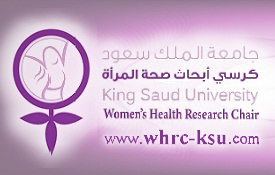 Four Chairs from KSU's Research Chairs Program also participated in the event, giving a series of presentations and briefing those who attended on their work and objectives.
The Sheikh Abdullah Bahamdan Chair for Evidence-Based Health Care and Knowledge Translation (EBHC) used a giant electronic billboard to present information about the chair, including its activities and published research.
Both the Princess Nora bint Abdullah Chair for Women's Health Research and the Sheikh Al-Amoudi Autism Research Chair showed documentaries covering their history, objectives and some present activities and projects.
The Abdulrahman Al Rajhi and Family Foundation Chair for the Role of Saudi Women in Developing Society also gave a presentation of its history, mission, and objectives.
A range of brochures and medical briefs prepared by researchers from the various Chairs were also available, covering common ailments in Saudi Arabia, women and family health issues, and autism.
At the closing of the symposium, officials said many participants had expressed interest in conducting research and working further with the research Chairs.
Related News