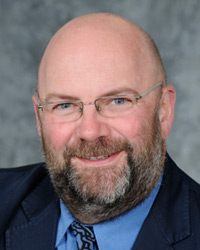 King Saud University's Sheikh Abdullah Bahamdan Chair for Evidence-Based Health Care and Knowledge Translation (EBHC) recently announced it will host a visit by world-renowned Canadian researcher Dr. Jeremy Grimshaw during February this year.
The announcement was made by Chair Supervisor and Associate Professor in the College of Medicine's Department of Family and Community Medicine, Dr. Lubna A. Al-Ansary.
Dr. Grimshaw is the Director of the Centre for Best Practices at the University of Ottawa's Institute of Population Health.
He also holds a number of research and academic positions at various institutes and universities in Canada and the United Kingdom, and has published on a wide range of research areas, including behavior change, implementation research, cluster randomized trials, and systematic reviews.
Dr. Al-Ansary said Dr. Grimshaw's visit is part of the Chair's emphasis on research related to systemic review and clinical practice guidelines, and will help promote evidence-based healthcare in the Kingdom.
Based at King Khalid University Hospital, the Chair was established to promote the principles of evidenced-based medical practice.
Dr. Grimshaw will visit KSU from Feb. 16 to 22.
Related News