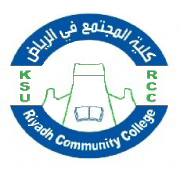 KSU Rector Dr. Badran Al-Omar and Vice Rector for Educational and Academic Affairs Dr. Salman Al-Salman recently visited KSU's Riyadh Community College (RCC) as part of the Rector's ongoing inspection of the University's various colleges. The visits focus mainly on ascertaining the readiness of the University's colleges for the second semester of the current academic year.
Upon arriving, the Rector, Dean Abdulaziz A. Al-Khedhairy, was given a detailed description of RCC's initiatives and accomplishments in education, academics, training and administration. Dr. Al-Omar was also apprised of the College's impressive modern services and resources that are available to students, providing them with practical skills and real-world experience. Two examples include the College's Virtual Company and Business Incubator.
In continuation of this effort the Dean inaugurated the Training and Employment Assistance Supporting Unit and visited RCC's student affairs center, student activities center. He also toured the e-Learning and Information Technology Unit.
At the end of the visit, the Rector held a meeting with the College's Dean, vice deans and unit heads. During the meeting many developmental academic and educational issues were discussed.
The Rector lauded the effort of the College and its administration in the service of the community. The Dean thanked the Rector and the University Leadership for their continuous support, attributing the successes of the collage to the staunch and boundless support of the KSU leadership.
Despite its considerable oil wealth, the Kingdom of Saudi Arabia's population is growing exponentially, and it is already witnessing an overwhelming number of young Saudis entering the labor market. RCC was created to address this challenge and provide young Saudis with the vital knowledge and technical skills needed to meet the needs of the labor market.
Students attending RCC can specialize in applied medical sciences, nursing, medical equipment, computer science, administrative sciences, sales management, finance, and human resource management.
Related News