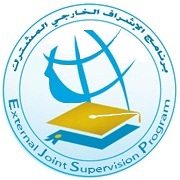 A senior faculty member from Liverpool John Moores University (LJMU) in the UK recently met with King Saud University officials to discuss an agreement between KSU's External Joint Supervision Program (EJSP) and the University.
Senior lecturer in pharmaceutical technology at LJMU's School of Pharmacy and Bio-molecular Sciences, Dr. Imran Saleem, met with King Saud University EJSP chairman, Dr. Ibrahim M. Al-Harkan, and EJSP assistant chairman, Dr. Nadia Al-Ghreimil.
The EJSP was established in 2009 to afford female KSU lecturers and faculty the opportunity to pursue doctoral degrees from outstanding international universities.
KSU already has agreements with six universities – four in the United Kingdom and two in Australia – and through 2012 had more than 20 students enrolled in the arts, education, language and translation.
An agreement is expected to be formally signed in the near future, although KSU student Imam Al-Faqih, a College of Pharmacy Ph.D. candidate, is already affiliated with LJMU and Dr. Saleem.
Related News