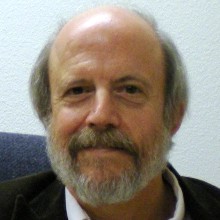 King Saud University's College of Arts recently hosted professor of public relations from San Diego University in California, Dr. David Dozier.
An expert in research applications for communication management, Dr. Dozier has lectured at universities and conferences throughout the United States, as well as Canada, Europe and the Middle East.
Dr. Dozier earned his Ph.D. from Stanford University in 1978, and has enjoyed a distinguished career in journalism, photography, production management and research.
He also served as a communication coordinator at San Diego University, and as assistant professor at Michigan University.
Dr. Dozier has received many international awards from prominent educational institutions and is the second most cited scholar in the public relations discipline.
He has been the author or co-author of numerous books, book chapters, journal articles and academic papers addressing public relations, communications management and scientific research in public relations.
He has had more than 50 research papers published in refereed journals, and has received funding from a number of American research Institutes.
Related News