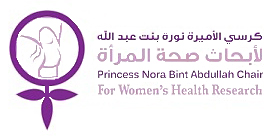 Princess Nora Bint Abdullah Chair for Women's Health Research at King Saud University participated in a Ministry of Education conference in Riyadh from Feb.  2 to 6.
Princess Nora Chair supervisor Dr. Al Joharah Al-Quaiz said the conference's slogan - "an organized teacher is the maker of the nation," - epitomized the objective of the awareness program specifically targeting teachers.
The five-day conference included a variety of training seminars designed to improve women's health, beginning with a session dedicated to raising religious awareness.
Further sessions included a workshop for self-development, proper planning for the future, and the development of self-confidence, while the third day saw participants discuss rules and regulations governing the work of the administration.
The fourth day featured a basic health seminar, and the final day saw individual meetings with program candidates to discuss and deal with any concerns they may have.
The Princess Nora Chair participated in the conference by presenting four basic topics in women's health that affect the health of the teacher, her career, and overall performance.
The Chair also examined a number of other topics, including the psychological, social and health effects resulting from an employee's absence.
The effects of hormonal changes in women's lives and their impact on general health were also discussed, including how potentially harmful consequences can be reduced.
Conference seminars also looked at ways to prevent and cope with chronic diseases to minimize negative impacts on labor productivity.
Related News