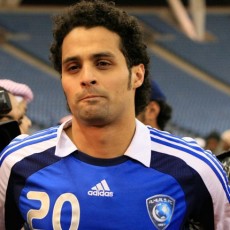 The Al-Hilal Football Club in Riydah authorised King Saud University to install billboards at their home ground as part of KSU's campaign to spread awareness of knee roughness and arthritis.
The billboards promote awareness of knee roughness, and were installed ahead of Al-Hilal's match against the Al-Nasr club last Wednesday.
The billboards are part of a wider awareness campaign that has seen Al-Hilal players appear in the wider community at a number of events.
The campaign is intended to familiarize the public with arthritis and knee roughness syndrome, a condition where cartilage in the knee is worn away due to age, genetics, injury or obesity, and highlight the importance of early detection.

KSU Rector Badran Al-Omar lauded the cooperation between KSU's Orthopedic Surgery Research Chair and the Al-Hilal Club at the campaign's launch.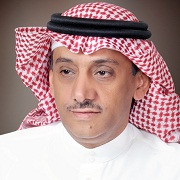 "This topic is highly important as the disease is rarely mentioned and no information or database is available to serve as a basis for future research," Rector  Al-Omar said.
He also said community work was one of the pillars of the university's philosophy and called on other clubs to encourage the formation of research chairs supporting sports and covering research about topics such as psychological medicine and club administration.
AL-Hilal Vice-President Prince Nawwaf bin Saad said club president Prince Abdulrahman bin Musaed is keen to let the club actively participate in social and cultural services, with this campaign the first the club has joined.
The Alriyadh newspaper also came in for praise as the official sponsor of the campaign as well as many other local companies who have donated money.
Student Sarah Al-Huwaidi spoke on behalf of 40 female medical students taking part in the campaign saying they would take the campaign to hospitals and clinics.
"We volunteered for this campaign to spread awareness about arthritis or rough joints. We will be present in clinics in King Khalid University hospital and other locations," she said.
"We are getting ready to carry out a comprehensive study about knee inflammation. We hope there will be increased awareness and early cognizance of this disease especially among youngsters. I warn them especially that soft drinks play a major role in the start of this disease."
The campaign will continue with events at Hayat Mall in Riyadh today and tomorrow. 
Related News