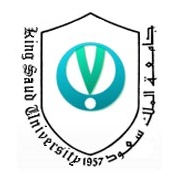 Members of King Saud University's Vitiligo Research Chair and several support groups for patients afflicted by the disease met at Riyadh's Othaim Mall on Jan. 24 to launch a public awareness campaign for the skin disorder that has devastating physical and psychological and impacts on sufferers.
Those afflicted by vitiligo develop white patches of skin on different areas of their body, and while generally not considered to be life threatening, the condition is considered a marker for other diseases such as Addison's disease, diabetes, and pernicious anemia and is believed to be a precursor of cervical cancer in women who are already at risk.
Vitiligo is more prevalent in women than in men, is most common in individuals over 40, and is not particularly associated with any particular region of the world.
The cause and any cure are both elusive, although a 2010 study at Henry Ford Hospital in Detroit, Michigan, U.S., indicated skin transplants showed potential as a cure for the condition.
Vitiligo is referred to as a disorder and is not considered terminal, but its psychological impact has been associated with suicides among sufferers.

Amid the uncertainty surrounding vitiligo, the director of KSU's Vitiligo Research Chair, Dr. Khalid M. AlGhamdi, said he believes that public awareness campaigns are among the most effective means of defining the disorder for the community and sufferers, and correcting misconceptions.
Some of the major misconceptions about the disorder, he explained, are that a lack of hygiene, improper diet and psychological disorders were responsible.
Dr. AlGhamdi and his research team recently publish a scientific paper in the medical journal, Canadian.
The study, designed to detect trends and community perceptions about vitiligo and its victims, revealed a widespread range of misconceptions, the most prevalent being that the disorder is contagious.
The campaign, led by a team of highly-qualified volunteers, carried posters and handed out pamphlets designed to increase society's understanding of the disorder.
The literature included evidence-based medical information explaining that vitiligo is not contagious and that contact with a vitiligo victim is not a threat.
Other information included symptoms, some existing treatments, and potential treatments being explored.
The campaign was the result of the Vitiligo Research Chair's commitment to help patients who need and are able to receive medical and psychological advice and support.
Related News