While Saudi Arabia is currently the world's largest producer and exporter of oil, growing domestic and international energy demands are seeing the Kingdom's reserves decline and oil prices rise.
According to a Citigroup report published in September last year, Saudi Arabia is on track to become a net importer of oil by 2030.
While the prediction is sobering for Saudi Arabia's petroleum industry, King Saud University is doing its part in leading Saudi Arabia's move away from oil dependency through work at the Sustainable Energy Technologies (SET) program at the University.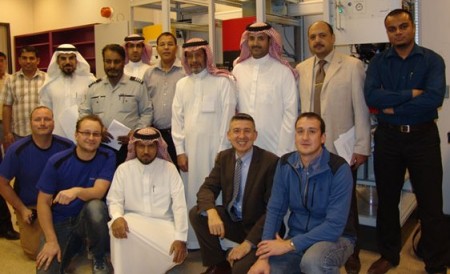 SET's multi-disciplinary program for academic research in sustainable energy incorporates work from several of the University's colleges of engineering and science.
The program not only focuses on solar, wind, hydrogen, and nuclear energy, but also includes plans for academic and industrial collaboration both regionally and internationally.
Nuclear engineering professor at SET, Dr. Mustaq A. Malik, said that current research projects at KSU cover a wide range of areas, including "solar cell design, parabolic trough collectors and power tower techniques, solar application on sea water desalination, uranium extraction from phosphate, nuclear power reactor feasibility and design analysis, wind energy conversion system, grid integration of wind power, efficient ways of production and storage of hydrogen, production of biogas as a feed for power plants."
The researchers at SET see diversifying Saudi Arabia's energy supply to include renewables as a realistic response to declining oil supplies that will ensure the country's survival and stability in the future.
The Program has not just expanded the field of research into renewables in the Kingdom, but has plans to increase local talent and expertise through education and research programs, Dr. Malik said.
Cooperation with KSU
Saudi Arabia's move toward renewable energy sources is happening at a remarkable pace.
The government signed a nuclear cooperation agreement in January 2012 with China to build 16 nuclear reactors by 2031 at a cost of around $100 billion.
"The plans are to have 20 per cent power produced from solar and about 10 per cent from nuclear in the next 20 years," Dr. Malik said.
KSU's SET has partnerships in national projects on renewable energy with prominent government funded centers for research such as the King Abdullah City for Atomic and Renewable Energy (KA-CARE) and King Abdulaziz City for Science and Technology (KACST).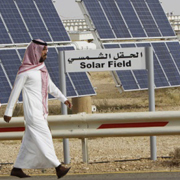 Saudi Arabia established KA-CARE to develop alternative sustainable energy projects, primarily nuclear power programs, while KACST is an independent scientific organization working both as the Saudi Arabian national science agency and its national laboratories.
The Riyadh-based center promotes research, makes regional and international deals, and oversees activities related to the use of atomic energy in the country through a number of partnerships.
Saudi Arabia's ample access to both wind and solar energy sources mean the country has the potential to reach renewable energy goals and reduce its dependency on fossil fuels.
But the Kingdom's richness of renewable sources does not mean the transition will be simple.
SET's lecturer in renewable energy integration, Faizal Hafiz, said "there are several key issues which must be addressed for successful integration of renewables into the grid to achieve desired mix of conventional sources and renewables."
Part of SET's work is exploring the technical issues and infrastructure required to integrate sustainable energy sources into the national grid.
Hafiz said challenges include resources planning, system integrity and stability, and grid code development.
He said his "research is concentrated mainly on system integrity and stability, which involves modelling and simulation of these systems, and application of artificial intelligence for their enhanced control."
Future Plans at SET
While Saudi Arabia has the finances to undertake renewable energy projects, many see its reliance on foreign experts as detrimental in the long-term.
Saudi Arabia has a severe shortage of skilled specialists and trained scientists for renewable energy programs, and will most likely continue to be dependent on foreign consultants, scientists, and experts.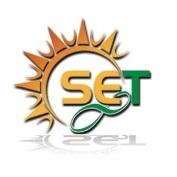 Professor Malik said SET is actively working to rectify the shortage of personnel.
"SET has already launched a MS program in renewable energy. Moreover SET is proposing a diploma in renewable therefore the SET trained manpower is in the relevant field," he said.
The Master's program in renewable energy was launched in fall 2011, and offers specializations in solar, wind, or hydrogen energy.
Plans to further expand the program also include a newly proposed curriculum for a Master's in nuclear engineering that has been submitted for approval to KSU, and will possibly be launched in 2014.
One of the main concerns about Saudi Arabia's shift from fossil fuels to renewable energy is how the Kingdom will be able to maintain international relevancy without significant oil exports.
Saudi Arabia's current dominance of oil exports is irrefutable, but the Kingdom must adapt and continue to develop sustainable energy sources if it hopes to remain relevant in the long term.
KSU's SET program is at the foreground of research into alternative energy as well as fostering the talent required to secure Saudi Arabia's future.
By Wided Khadraoui
Related News