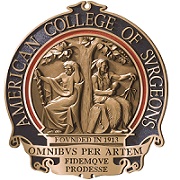 The College of Medicine at King Saud University has been officially recognized by the American College of Surgeons as a center of excellent and has been granted accreditation by US based authorities.
At a celebration marking the occasion Deputy Dean of the College of Medicine, Dr. Khalid Aida Alswat, said KSU's medical facilities are the first in the Kingdom to receive such accreditation.
Dr. Alswat also offered his thanks to the academic accreditation team, all faculty members and students, as well as the Rector and the Dean of the College of Medicine, who worked tirelessly to see the university receive this honour.
Following his speech, the Dean of the College of Medicine and the supervisor of the university hospitals, Dr. Mubarak F. Al-Faran, congratulated the University and the faculty on receiving the prestigious accreditation.
He said KSU's international recognition should give everyone involved with the University a sense of pride, and reinforce the prestigious reputation of its medical professionals working across disciplines in the university.
But he pointed out this significant achievement for the university was the first of many steps toward even greater levels of achievement.
Related News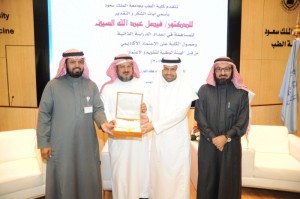 The accreditation certificate was issued by the National Commission for Accreditation (NCAAA) and will last for seven years.