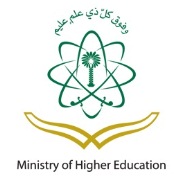 Last week, King Saud University participated in Career Day in Ottawa, Canada, that included visits by high level officials and diplomats.
KSU's participation was organised by the Ministry of Higher Education represented by the Saudi cultural attaché in Canada.
The Career Day was attended by the chargé d'affaires from the Saudi embassy in Canada, Mr. Yousef Abo Aish, Saudi cultural attaché to Canada, Dr. Ali Al-Bashry, and senior officials from Saudi universities, government departments, and private agencies.
A delegation from KSU also attended the event which included Dean of Faculty and Staff Dr. Saad Al-Hussein, Assistant Vice Rector for Administrative Affairs Dr. Fahad A. Al-Misned, and Dr. Khalil al-Yahya, and Dr. Mody Al-Sarhan, Dr. Jawhara Alshaikh, and Mr. Abdulrahman Al-Ghamdi.
According to Professor Saad Al-Hussein, the University's participation came with the support of the KSU Rector, Badran Al-Omar, to aid in attracting the most promising and competitive students from Saudi Arabia.
The University also allocated an electronic link, rossa.ksu.edu.sa, through which students can apply for scholarships.
The University's booth received visits from graduates and conducted personal interviews for potential scholarship candidates from various medical and science backgrounds.
About 100 students were interviewed during the event illustrating the University's active attempt in participating and attending similar events to further strengthen KSU's objectives for 2030 of achieving global leadership and excellence.
The Ministry of Education invited more than 33 governmental and private agencies to participate at the Career Day.
The Ministry's insistence on broad participation facilitated the job searches of graduates and scholars from the Kingdom by drawing their attention to increased localisation in all government and private sectors.
A graduation ceremony for about 800 recipients of the King Abdullah Foreign Scholarship program also coincided with the events surrounding Career Day.