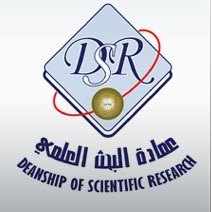 The women's unit at King Saud University's Deanship of Scientific Research participated in an exhibit at the recent "Higher Education of the Girl in the Kingdom: From Growth to Competition" conference.
The exhibit allowed the Deanship to promote its role in scientific research and its support of outstanding research work.
The Deanship's exhibit was divided into three separate areas: the Research Center's corner, an area for student's looking at further research, a space demonstrating the  work and techonology of the central laboratories.
The are for the Research Center of the Science and Medical studies Department for female students and had a number of posters on display illustrating the organizational structure and various achievements of the Research Center.
Booklets distributed in the Research Center's medical corner, titled "The Guide to the Research Center of the Science and Medical Studies Departments," gave an overview of the Research Center's services and how they can be accessed.
The area dedicated to students looking at further research provided information on support they can receive, as well as information on future workshops, and training courses.
The final area was set aside for a representative from the central laboratory, and featured documentaries highlighting some of the laboratory's activities.
The affiliates of the center also provided information about specialized units offering training, translation, research, consulting, and statistical analysis services to faculty members and graduate students.
The women's unit and the Deanship collaborated with a number of KSU's medical and science departments to organize the conference.
At the end of the conference, visitors to the Deanship's exhibit were given a gift bag to commemorate the event.
Related News